When You Don't Want to Carry a Lock
Our friends and we found we were often out on a bike ride with no plans to stop and no lock in site. In spite of that, we kept running into times where we just wanted to stop for a minute - bathroom break, run in a convenience store, or just pick up that one item we forgot we needed at the store. We'd run in and hope our bike was still there when we returned.
Designed For Quick Stops
Our major worry was the casual thief - the person that walking by, sees a bike, and just decides to ride it away (the way most bikes are stolen). We decided to design a simple system that would be part of the bike, always there, easy to use, that prevents someone from riding our bike away.
How it Works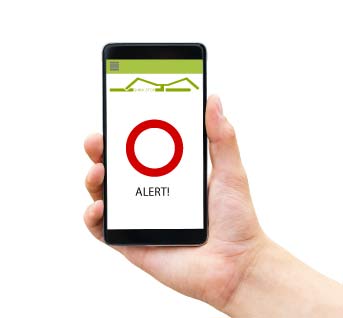 We designed Quick Stop Bike Lock as a simple solution. Lock it and our bike functions as always. Unlock it and our handlebars are disengaged from the front wheel. Simply put, the bike cannot be ridden.
Quick Lock transmits a tamper signal to your cellphone, as well. If your bike is moved an alarm goes off on your phone. Because the bike cannot be ridden you'll be outside before they've walked 20 steps.
With Quick Lock installed on our steering tube, it is always there, ready to be used. We love it. You will too.
An Additional Layer of Security with a Built-in Lightweight Bike Lock
We all know that no bike lock prevents a thief from stealing a bike. It just helps deter thefts. Most planned thefts are committed by cutting a lock. Virtually any lock can be removed in 2 minutes or less as you can see in this video from The Cycle Show. Quick Stop lightweight bike lock adds a layer of security so that even if our bike lock is cut, that thief cannot ride it away. Most thefts occur when the thief rides the bike away. You can see this in these London police and Inside Edition television show sting operations.
We knew we couldn't prevent all thefts but we knew it would make our bike even less attractive and more difficult to steal. Unlike cutting a bike chain that makes the bike usable, breaking Quick Stop just makes the bike even more unusable! The phone alarm means you'll catch them in the act before they can get away.
An Urban Solution
We knew the Quick Stop Lightweight bike lock would be a perfect solution for the urban cycler who uses the bike for quick runs to the store. We were delighted to find that the urban cycler loves the lock because it allows them to store their bike more easily in their apartment hallway or bedroom. Rotating the handlebars makes the bike more compact and easy to stow.
A Road Trip Helper
Then we ran into the weekend cycler who tosses the bike into or on their car. Unlocking the handlebars makes that bike much easier to fit into the SUV. For the rear bumper bike rack it makes stacking multiple bikes easier.