The World's First Electric Bike Lock
Designed to Keep Electric Bikes Safe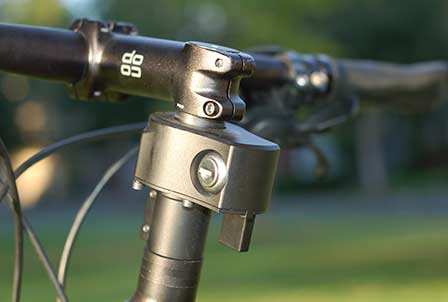 QUICK STOP ELECTRIC BIKE LOCK IMPROVES YOUR SECURITY SYSTEM 10 fOLD
So you left your electric bike outside the store just long enough to buy that bottle of ice tea. A nice treat for anyone passing by. Just cut the lock off, hop on and ride off. A cool $1,500 transaction.
Not so fast, would be thief. Quick Stop Electric Bike Lock immobilizes the steering on that electric bike - no riding off into the sunset going on here. That thug will have to carry your 50 lb bike to that pick up in the middle of the parking lot.
Meanwhile, in the store, your tamper alarm has activated. You know your bike is being messed with. In seconds you are out front rescuing your bike. Case closed. Bike saved.
Don't believe it?. We guarantee it with money back.